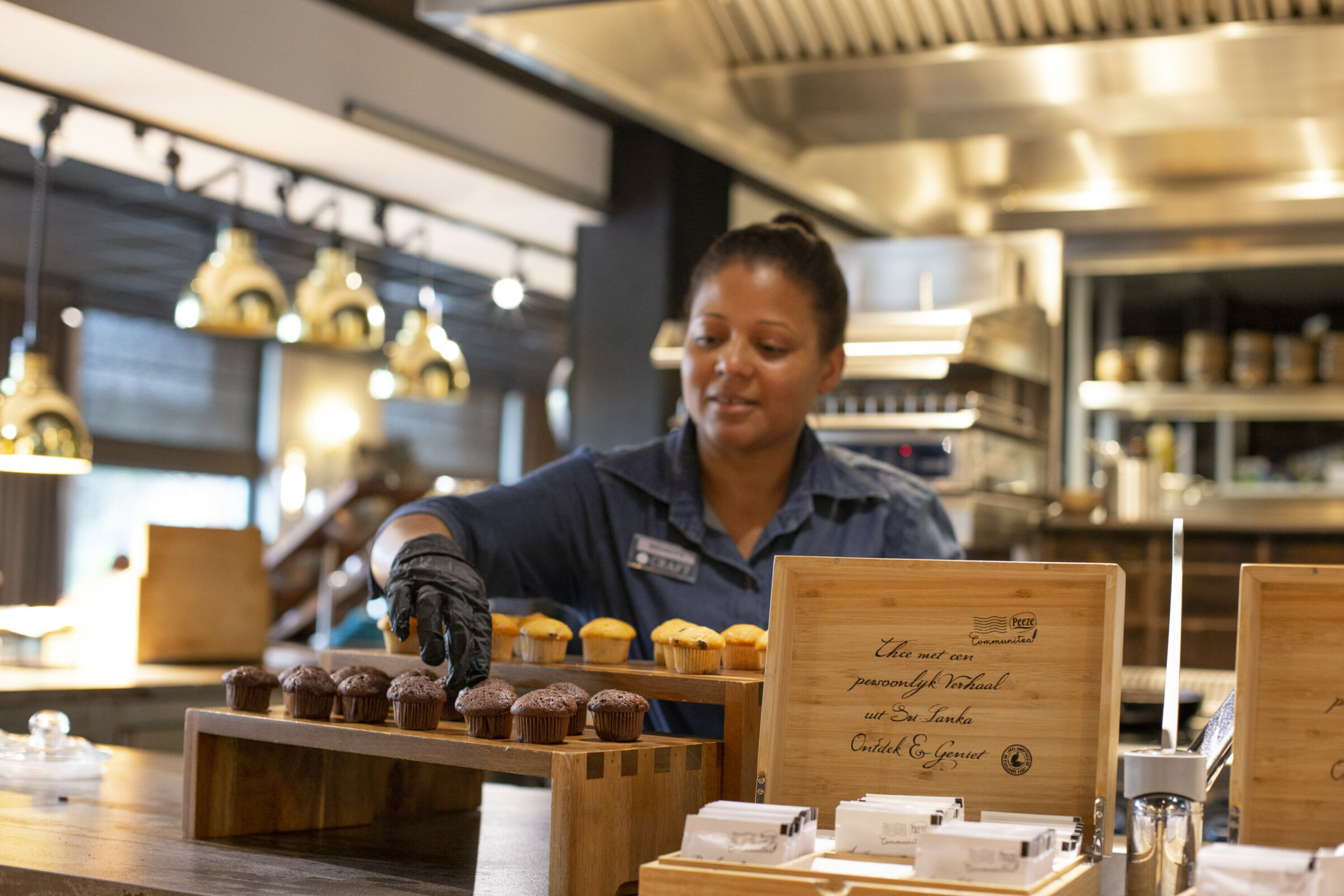 Work at Hotel 46 & Restaurant Craft
Breakfast cook
Are you a real morning person? Are you the early bird who puts a smile on the faces of our hotel guests because you serve them a delicious breakfast? Then we are looking for you! As a breakfast cook you take care of the breakfast buffet at Hotel 46 together with your colleagues in Restaurant Craft. You will also be the support during lunch, take care of the preparations and help with the dishes. You will be working from 06:00 till about 14:00 so in the afternoon you can enjoy your free time! You get a lot of pleasure out of preparing the dishes and you love it that the guests have a good start of the day, thanks to you.
Apply directly!
Various training opportunities
Ambitious? Plenty of opportunities and growth possibilities within the organization
Work in a vibrant international work environment where no day is the same
Pleasant working atmosphere and regular outings and activities
Hotel 46 & Restaurant Craft
Breakfast cook
Work hard and have fun! Who says work and fun don't go together? At Hotel 46 we work hard every day for our guests. We do it together and with a lot of fun! That is why it is so enjoyable, for us and for our guests! Hotel 46 is located in Wintelre, in the middle of the beautiful Brabantse Kempen, close to Eindhoven and Eindhoven Airport. The perfect place for a recreational stay or to set off on a flight vacation.
Never a dull moment! With 74 rooms, the lively 'Craft' restaurant, a bustling terrace and various function rooms, there really is always something going on. We work 24/7 both in front of and behind the scenes to make sure our guests' stay is fantastic. Every day we deliver together a top performance! Do you like to work hard and have fun? Then you will fit in perfectly with the team at Hotel 46!
Apply directly
Will you provide our guests with the best start to a day?
Send your resume & motivation right away
Send us your application!